Please Take a Brief Look to Our Dedicated Services Down Below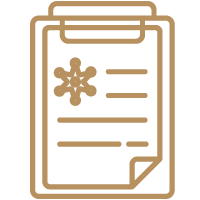 A part from corporate governance, compliance and regulatory matters, our team assists and represents clients on: company formation, merge and acquisition, dissolutions, corporate changes, business transfers (including cross-border advice), contracts, and secured transactions.

The mining offers a lot of opportunities to invest in DR of Congo. Nevertheless, if project and transaction is not thoroughly well-structure it can lead to a bad financial hardship for the investor. We provide our clients with the full range of legal services in this sector.

Our tax law experts have more than 10 years' experience in offering sound tax advice in all tax aspects of clients' operations in DR Congo.We give recommendations for foreign and local company.
Because of global changing economic, political, environmental, and financial markets our team of experts keep track of the developments and help clients to navigate the complex financial markets.

Land and Real Estate
Our real estate practice guides clients in a wide range of real estate transaction in DR of Congo. The team has a deep understanding of the local market and legislation providing the best legal advice.

We advise client on legal framework in operating in Telecom ad IT sector. we assist clients environment and renewable energy



261 Avenue Nyangwe
Suite 1 Kinshasa/Lingwala
Democratic Republic of Congo